STOP Right There, please!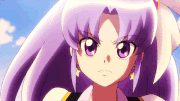 ' AkariMitsuRight
is rightfully owned by Akari Mitsu.
DON'T edit this version/page without her permission.
DON'T steal any informations on this version/page.
If you fixed any mistake on this page, please describe what you fixed in the summary box so that way she know. If you disobey this rule, Cure Fortune will get extremely mad at you!
My local time is 11:43PM PDT, Thursday, May, 21, 2020 (update)
Hi <insert name here>! My name is Akari Mitsu (あかり みつ)/Ari Myung (아리명). My current relationship is Arizona the State Man (aka. ArizonaYes DelawareNo). I'm the nice and improved version of Angelinamac7 (user). If you need help, please contact me or active administrators in special page → Special:ListAdmins.
external links of Miracle Canyon
Edit
Akari's version
Edit
Arizona the State Man's version
Edit
Find me on
Edit
Amino Apps
Cookie Run: OvenBreak
SoundCloud
Steam
Tumblr
Twitch
Wattpad
Nintendo
PlayStation Network
Xbox
Discontinued
Edit
8tracks
Google+ (🔒PRIVATE account🔒)
PlayR
Wikis list
Edit
true main protagonist-tag in user groups
Edit
without being in user groups
Edit
Old wikis (alphabetical order)
Edit
Hottest Grace's wiki (closed wiki and founder for old version)
Poo heads Wiki (closed wiki and blocked as mistaken)
Friends list (Miracle Canyon Fans)
Edit
Blacklist (Monsanto Fans)
Edit
This is your user page. A user page is your own area to talk about yourself and to help us get to know you. Another page of yours is your talk page. That page is where you carry out discussions and talk to the other users on the wiki!
The italicized text is here as a guideline for what you may want on your user page. Delete anything you don't want to keep, an go wild adding stuff that you do. The point of a wiki is to collaborate to make the best work possible. Mistakes can all be fixed. Don't be afraid. Be bold!
Number 1: Introduce yourself. This is a paragraph about whatever you think would be necessary for us to know.
Quick Profile
Number 2:This is where most people have their personal and user intro. Apart from what character you may be representing, this is where to put facts about the user behind the character. We put a small list of things that are easy to answer. Don't fill in anything you don't want to.
Name: (real name if comfortable with sharing)
Age: (real age if comfortable with sharing)
Favorite past-time:
Favorite video game:
Favorite game character:
Favorite boss:
Favorite website:
Favorite food:
Favorite dessert:
Identifying fact: Unique way that someone here would likely be able to identify you with. (other wiki accounts, web accounts, etc.)
My favorite pages
Number 3:Where you put the rest of the content. This covers the bulk of the page, and can have near everything on it.
Add links to your favorite pages on the wiki here!
Favorite page #2
Favorite page #3
Page that I'm most proud of
See ya around!
Number 4:This is for any parting words, like "glad to help", "coming to a wiki near you", "you ain't seen nothing yet!", etc. Also a good place to let the community where you are going to help next.
Community content is available under
CC-BY-SA
unless otherwise noted.